#1,123 Chicken Noodle Soup.
When's the last time you had a bowl of Campbell's chicken noodle soup?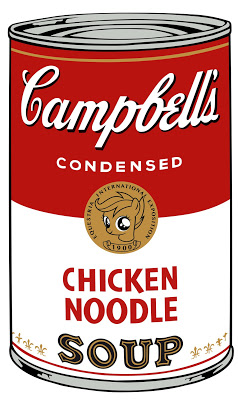 I was craving it for lunch today because I didn't want anything terrible for me (like last night's grilled cheese/tater tot combo from Walker's), because while it was muggy outside, it was also rainy and dreary which makes me default to soup every single time. I opened a new sleeve of Ritz crackers and ate one after every couple bites of that scalding hot, salty childhood memory.
And let me tell you—it was the best dang bowl of chicken noodle I ever had.