You longtime readers know that since our first wedding anniversary, Ben has made me a book every year. These books are a journal of our life together in the past year, the sweetest love notes recounting each month's most important moments. Every entry ends with "I love you." In November, our 7th anniversary came without much fanfare since we were in the thick of launching our new stores and website just as Christmas was coming. It was crazy and all consuming and we were happy to be together on the adventure. He promised me that as long as I'm his girl I would always get my book, no matter what… And he meant it.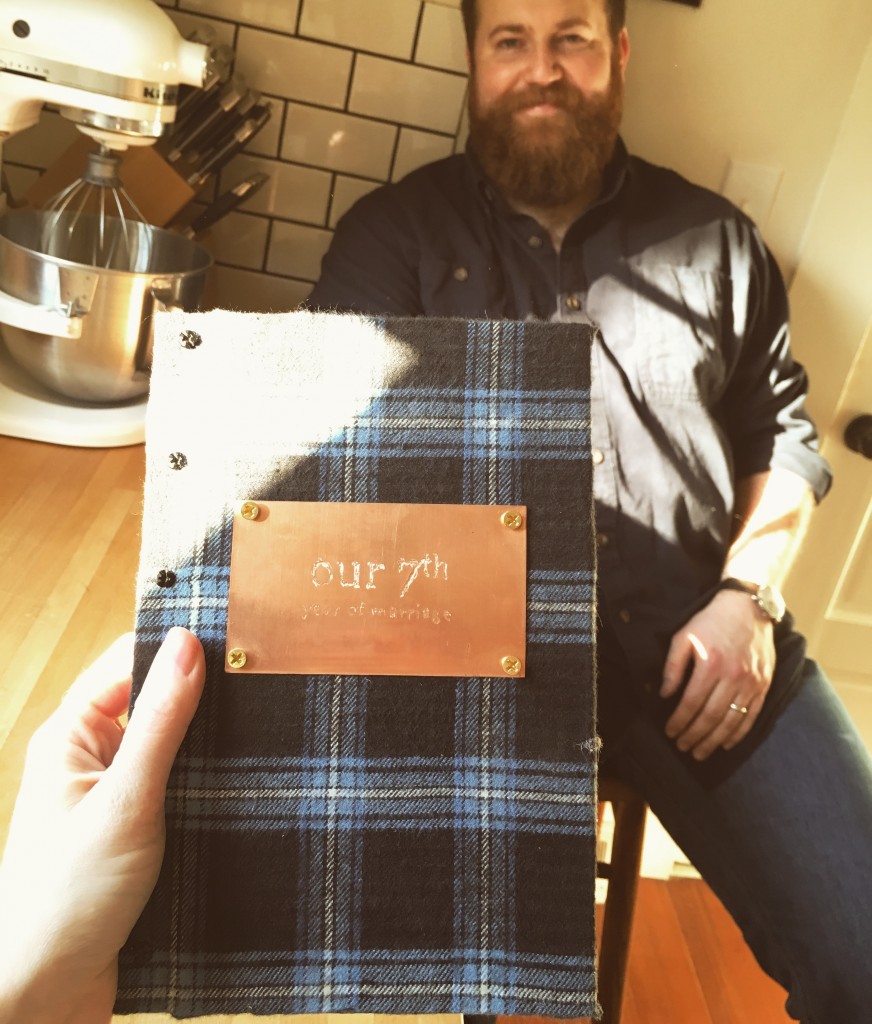 He uses materials based on that year's traditional anniversary gift. He's given me these books made of paper, cotton, flowers, leather wood, and iron. Every year the title design is the same, but the medium changes. Sometimes it's printed or carved. For 7 years, it's engraved in copper and wrapped in wool–our family tartan. I don't know what I ever did to deserve this good and thoughtful man who loves me so well, but I'm starting Valentine's weekend with happy tears. I love you back, Big.
Now we're on the road for a little weekend trip that I can't wait to show you!